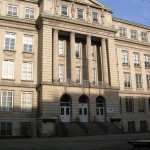 Perhaps you are a new parent at FACE and you have no idea whats what. Rest assured, that's perfectly normal!
The school, the only one of its kind in Quebec, brings together elementary and high school from two different school boards, as well as a special Beaux-Arts project that requires arrangements in the schedule. With nearly 1400 students aged 4 to 17, there a lot of activities and a need for parent volunteers.
Here is a brief summary of how you can get involved in the life of this very special school.